If you encounter the above error during the Respondus Monitor startup sequence, your internet connection to our server is poor. You can click the "try again" button, as when you do this we lower the frame rate at which we capture your video.
It's possible that clicking the "try again" button may not work, due to your network simply being too poor. If so, you will likely encounter this error message: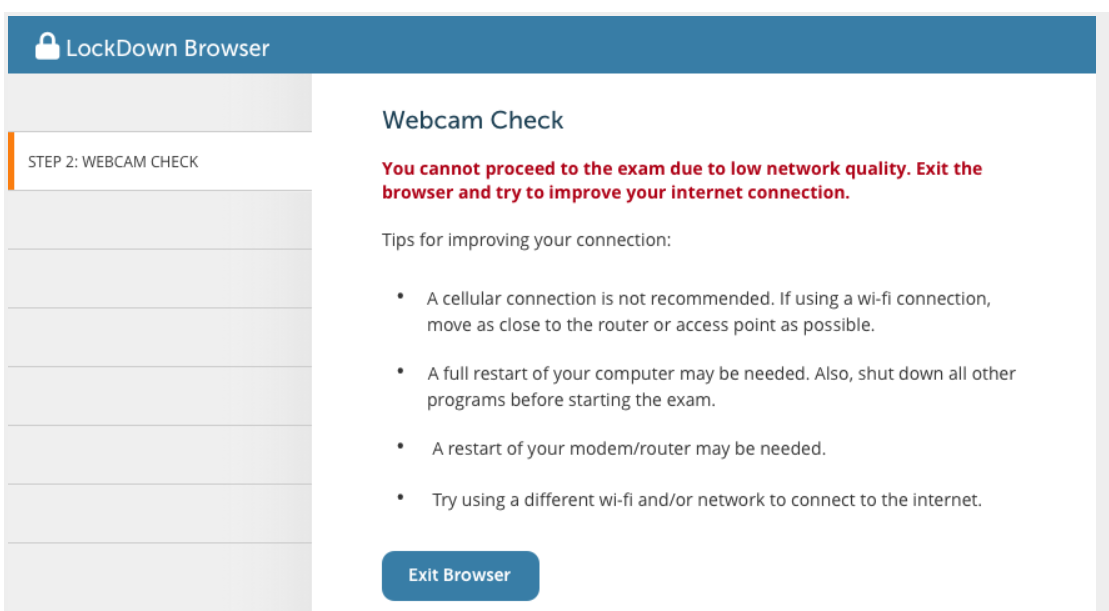 It is then necessary for you to leave the browser and establish a better connection before proceeding. There is no workaround to this.
If possible, plug in an Ethernet cable to your computer to ensure the best possible internet connection. If only WiFi is available, position yourself as close to the router as possible.
It's also best to restart your computer, then shut down all other applications other than LockDown Browser.
You should also shut down any other applications that are running on your network, especially ones that upload as well as download data and consume bandwidth.
This will help provide more bandwidth for the browser.